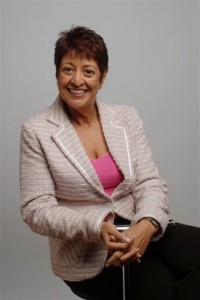 If you're a Counsellor, Psychotherapist or Psychologist (or training to be one) I'd like to let you know about some exciting new material I've produced to help you develop your private practice.
But first, let me introduce myself. I'm Gladeana McMahon, and in 1994 I wrote a manual called 'Setting Up Your Own Private Practice in Counselling and Psychotherapy' which was ground-breaking at the time and remained for many years the only UK publication of its type and format dealing with private practice. It was, and still is, used extensively in workshops and training courses.
In 2005, in collaboration with Stephen Palmer and Christine Wilding, my original teach-yourself manual was transformed into a more in-depth book, which became 'The Essential Skills for Setting Up a Counselling and Psychotherapy Practice' and has sold hundreds of copies around the world.
But times and technologies change. The internet is here to stay – and it's a wonderful place to learn and share knowledge. I believe it offers us a great opportunity to update and improve on what's gone before.
I'd like to share with you some brand new material – which you won't find anywhere else. It follows on from 'The Essential Skills' and has more useful information to help you develop your own private practice. 'How to Develop your Counselling Practice' is a 15-part E-Course and comprises a series of short emails which will be sent to your inbox every couple of days, over the course of a month.
Why am I giving this away? Well, this is the first time I've used the internet and email to deliver material – so I hope you'll let me know how you find the experience!
Here's a sample of what you'll find in the E-Course:
Security & Personal Safety
Developing a Client Base
Financial Considerations
Fee Levels & Fee Payment
Legal Requirements
Continuous Professional Development
Just mouse over to the right-hand side of the page and fill in your details on the form. I look forward to sharing my new E-Course with you.
Thanks for visiting!

Gladeana McMahon