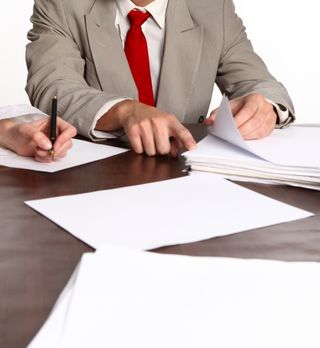 Undertaking regular reviews with clients is another way of evaluating progress as well as our relationship.  My review usually goes along the lines of asking the client to evaluate where they started (in terms of how they felt/initial presenting problem(s)), where they feel they are now (progress to date) and where they would like to be (our future focus).  I also ask the client to consider if there is anything I do in our work together which the client finds helpful or unhelpful.  Structured reviews are in addition to any ongoing feedback in each session.
I have my own simple 'Client Satisfaction Questionnaire' which I either email or send to clients at the end of counselling and explain that completion of this form helps me monitor my effectiveness.  The questions on the Questionnaire include asking the client to evaluate the usefulness of pre-counselling information, the suitability of the counselling environment, whether the client found me helpful, what they liked most and what they liked least about me and the counselling offered, and what progress they feel they made during counselling.
Many counsellors have often wondered about the long-term benefits of counselling and I am no exception.  Albert Ellis talks about the difference between 'feeling better and getting better'.  Having devised my own feedback form I intend to send a follow-up form to clients six months and one year after counselling is completed as I feel this information may help me in my ongoing quest to improve my performance.  I hope it will also give me some insight into longer-term outcomes.