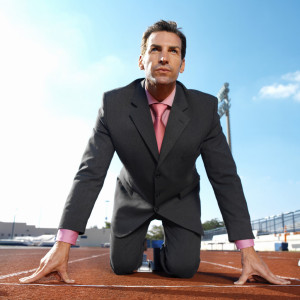 The temptation exists for inexperienced counsellors to set up in private practice before they are ready for it. By "inexperienced", I mean counsellors who are not robust enough in the widest sense to handle a broad cross-section of clients, who are not clinically experienced enough to deal successfully with therapeutic difficulties, and who are possibly unused to the rigours of ethical business practise.
I'd suggest that, whether you're a professionally accredited counsellor or not (I appreciate that many therapists eligible for accreditation chose not to pursue this), you consider the BACP guidelines for accreditation of at least 450 hours of clinical experience as being a baseline for the work experience you'll need before you start working independently.
Assess the quality and type of your clinical practise in a realistic way – for example, if you have worked in a specialist environment, dealing with, say, troubled youngsters, bereavement or alcoholism, this may not give you a broad enough base to take on the wider variety of client problems you may need to deal with.  Whilst you might, of course, wish to set up your private practice to deal only with your speciality, your chances of finding enough clients with this one specific problem are likely to be small.
This post is part of the free E-Course "How to Develop Your Therapy Practice". Each lesson only covers the bare essentials of what you need to learn and should not form your only source of information.

For the complete detailed guide which takes you through each step of setting up and building a successful Therapy Practice – click here.
If you missed the previous lessons, here are the links:
An Introduction to Private Practice
Legal Requirements
Is Private Practice for You?