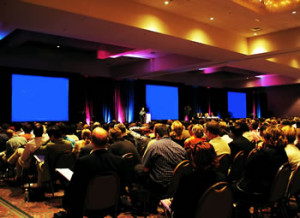 This is now a "given" for anyone belonging to any professional body. Firstly, do ensure that you complete the number of development hours required by the professional body you belong to, to ensure that your accreditations and registrations stay up to date.
More importantly, however, if you wish to develop as a therapist, you'll need  to constantly expand your own personal theoretical knowledge of your subject.  Read, use the internet, use peer group discussions, attend courses and workshops.  Develop a thirst for knowledge so that you really enjoy your on-going learning, rather than seeing it as a necessary chore.
This post is part of the free E-Course "How to Develop Your Therapy Practice". Each lesson only covers the bare essentials of what you need to learn and should not form your only source of information.
For the complete detailed guide which takes you through each step of setting up and building a successful Therapy Practice – click here.
If you missed the previous lessons, here are the links:
An Introduction to Private Practice
Legal Requirements
Is Private Practice for You?
Are You Ready for Private Practice?
What are the Initial Considerations?
Security Considerations
Developing a Client Base
Financial Considerations
Becoming Self-Employed
Fee Levels and Fee Payment
Professional Memberships