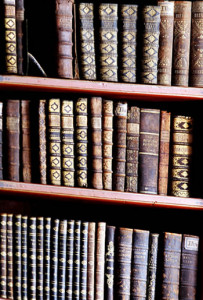 Do ensure that you keep up your membership(s) to professional bodies.  Not only will this give your clients confidence in you (and may result in a larger number of clients – some will wish to know such things before committing their time and money to you), but they will keep you in touch with up-to-date research, training courses and other professional issues that are vital if you're to keep a high level of professional competence.
Martin et al (1992) refers to accreditation as "A benchmark and a burden".  You'll need to weigh these two views if you have not yet taken the route to accreditation, and consider if the time and effort involved will enable you to increase and expand your practice.
This post is part of the free E-Course "How to Develop Your Therapy Practice". Each lesson only covers the bare essentials of what you need to learn and should not form your only source of information.
For the complete detailed guide which takes you through each step of setting up and building a successful Therapy Practice – click here.
If you missed the previous lessons, here are the links:
An Introduction to Private Practice
Legal Requirements
Is Private Practice for You?
Are You Ready for Private Practice?
What are the Initial Considerations?
Security Considerations
Developing a Client Base
Financial Considerations
Becoming Self-Employed
Fee Levels and Fee Payment